A collaborative form editing and workflow service – fully adapted to your company.
You have a process that is done manually or even on paper and you want to move into the digital world.
Your process has…
a form focus (e.g. application, certification, …)
various involved users and roles
a specific workflow of processing and decision-making
Let's make a simple example to illustrate the way Caluma works:
End-user submits an application
The clerk makes an initial assessment
The clerk forwards the application to the responsible specialists
Specialists provide feedback
After summarizing the feedback the clerk responds to the end-user
Your manual, slow and error-prone process before Caluma was introduced


Caluma provides first-class support for such use cases by providing a service that allows you to:
Dynamically create complex forms
Define fine-grained permissions
Implement declarative business processes
Your agile, fast and digital process with Caluma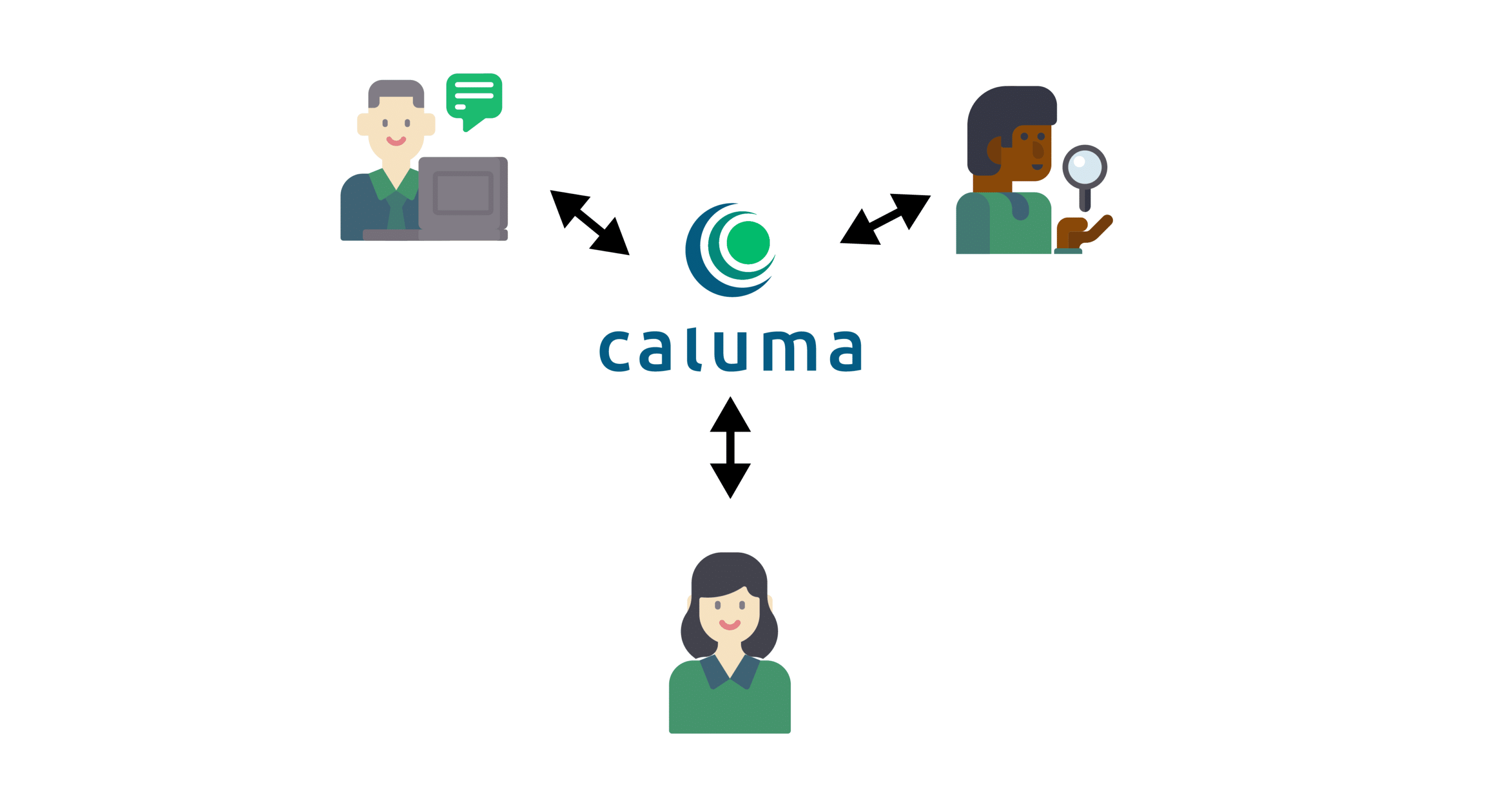 Caluma is a collaborative form and workflow builder. We help our customer to digitalize their day to day business. As a result there's no more paperwork needed.
Additionally, Caluma is:
Fully Open Source
Made for Web Applications
Customizable and adaptable to your needs
Convince yourself how easy it is to create forms using the Caluma form builder. The following screencast explains the basics.
In case you have any questions regarding the demo or you'd like to know more, we're happy to help!
Caluma is 100% Open Source, which means that you can use it at no charge. However, if you'd like to get up and running without having to worry about the technical details, we'd be happy to set up and run Caluma for you.
Get started with a simple Caluma setup, allowing you to configure personalized forms and collect submissions.
The starter package includes:
Workshop with our experts:

Introduction to Caluma form builder
Analysis of your specific use-case

Cloud hosting
Use your own logo
Use your own domain
Unlimited forms
Standard workflow
Local authentification
Starts at CHF 2880.-
  The freedom to develop where it is necessary - for that you absolutely need open software.